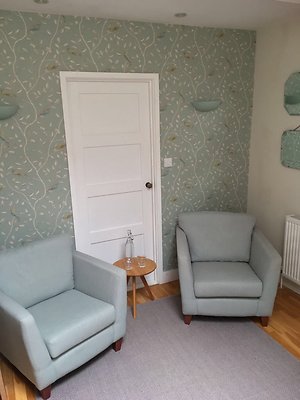 Working Together (Relate Therapist Berkshire)
My role
First and foremost I will provide a confidential and non-judgemental space for you to discuss your thoughts and concerns.
As your relationship therapist we will begin to talk about difficult things in ways that are constructive and helpful and unravel some of the misunderstandings and hurts which 'got lost in translation'. Together we can consider how the past might be affecting the present, and focus on how the future might be different. As your counsellor, my job is to assist in a way which is not driven by an agenda, but enables you to feel in control of the outcomes of your counselling.

Following your initial consultation we will be in a more informed position to decide the best way forward for you, whether this be a finite number of counselling sessions or a longer term approach involving psychotherapy.

The importance of talking
Keeping channels of communication open within any relationship is key to its success but often, within our close and intimate relationships, we forget how to talk. As an experienced psychotherapist I work with clients in a collaborative way to identify communication patterns that result in unintended and unsatisfactory outcomes. In my experience encouraging a couple, individual or family to feel sufficient mutual warmth that they want to share thoughts, wishes, hopes and dreams alleviates concerns created by "mind reading" those closest to them.

It maybe that encouraging new conversations allows you to say things that you haven't been able to say or hear things you have not allowed yourself to believe in a long time.

About me
I am an accredited BACP counsellor with over 11 years experience. I have been a clinical supervisor for over 6 years overseeing many colleagues' work. During my career I have heard and thought about hundreds of client's stories concerning many and varied relationship crises and concerns.

Married for over 30 years, I'm a mother of two grown up children and guardian of 4 cats. In my spare time I enjoy gardening, travel and painting everything in eau de nil!

My Qualifications
Masters in Relationship Therapy
University Advanced Diploma in Couple Counselling
Certified Mother-Daughter Coach
Certificate in Clinical Supervision
Certificate in Couples Therapy for Depression, Tavistock
Certificate in Couples Therapy for Depression, Exeter Model
Post Graduate Diploma in Human Resources
B.A. (Hons) in Politics & Government
Accredited Member of the BACP

How I work
I was trained in a methodology that was honed over 75 years by Relate. I believe the key to success lies in fostering change within the relationship so that people are able to interact differently with those around them. I also explore the attachment bond between family members and help my clients to recognise and understand the influence of their individual life experiences on the past and present behaviours.
I have also trained in the Solution Focussed Therapy and Cognitive Behavioural Therapy (CBT) models.